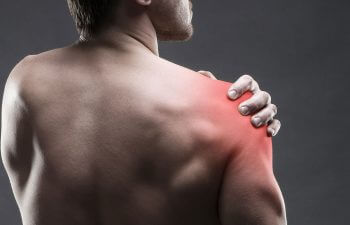 Lifting heavy objects can result in a variety of injuries if not done correctly. A labral tear is one of them. Athletes are prone to this injury, but anyone can sustain this injury if they experience trauma to the shoulder.
The Shoulder Labral Tear
The ball and socket joint of the shoulder is lined with cartilage. This is the labrum. It is a rubbery substance that allows the joint to move smoothly. When the cartilage is torn, you may have one of two common types of injury. One is called a SLAP tear and the other a Bankart tear.
SLAP tears happen when there is a tear in the superior labrum from anterior to posterior (SLAP.) This is the area in the front of the upper arm where the bicep tendon connects to the shoulder.
Younger individuals are more prone to get Bankart tears. These happen when the shoulder is dislocated. Anterior or posterior instability of the humerus bone is often the result of these types of tears.
Symptoms of Labral Tear
In addition to severe pain, you may also feel your shoulder joint catch or lock with certain movements. Patients also report a popping or grinding noise with movement. Decreased strength and limited range of motion are also reported.
Labral tears can happen as a result of falling on an outstretched arm, a sudden tug on the arm or a direct hit to the shoulder. Older adults may experience labral tears as a result of aging as the labrum wears down naturally over time.
Treatment Options
Non-invasive therapies are often used in treating labral tears. In many instances, over-the-counter pain medications, rest and physical therapy are effective for healing. Surgery may be recommended for situations where less aggressive treatment is not beneficial.
Ortho Sport & Spine Physicians can help you resume your normal activities faster by implementing the most effective treatments for your shoulder pain. Contact us to make an appointment if you are experiencing problems with your shoulder or if you have sustained an injury. We are here to help you feel better fast.
Posted on behalf of Ortho Sport & Spine Physicians