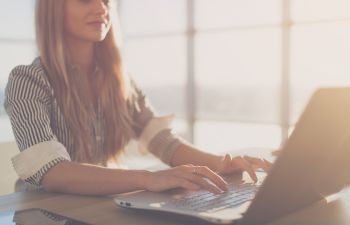 If you were not a sporty person growing up, the sudden onset of joint pain at a relatively early age likely came as a surprise. There are several other explanations for the deterioration of joints, although some are less obvious than others.
From the jobs that people do to genetic makeup, how bones develop and cope with the strains of life will vary. Unfortunately, drawing the short straw is part of a lottery determined by multiple factors that are not always avoidable.
Joint Abnormalities & Stability
The joints are expected to absorb considerable forces throughout the course of an individual's lifetime. Wear and tear are to be expected, but the rate at which that happens is different for everyone. Feeling the effects of this natural aging process early is not a welcome development – especially for those who have led relatively sedentary lifestyles.
If joints are abnormal in any way, the balance of forces across component parts is not equal. This can lead to wear and tear that is concentrated or accelerated relative to a normal joint. The resulting damage can lead to instability, pain, discomfort, reduced range of movement and other problems.
Work-Related Joint Deterioration
A physically demanding job will put just as much pressure on the joints as any sporting activity. Warehouse workers, mechanics, construction workers and anyone else who is expected to handle heavy lifting and constant bending at the knees may suffer premature joint problems.
These work-related health conditions can become career ending if left unchecked. If you are suffering from the symptoms of wear and tear, seeking diagnosis and treatment is essential. Pain, stiffness, inflammation and instability in the joints are all sure signs that you should contact Ortho Sport & Spine Physicians.
Call our offices today if you believe that your joints are suffering from the early signs of wear and tear. We can provide diagnostic services, followed by effective treatment to slow down or eliminate the damage.
Posted on behalf of Ortho Sport & Spine Physicians