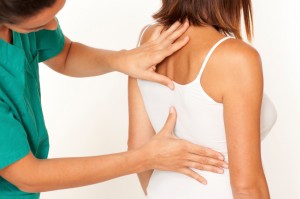 Spinal stenosis is a narrowing of the open spaces within the spine, which can put pressure on the spinal cord and all of the nerves that travel through the spine. Spinal stenosis most often occurs in the neck and lower back and can cause significant discomfort and pain to those who suffer from this condition. Spinal stenosis is most commonly caused by wear-and-tear changes in the spine related to aging. Patients who suffer from spinal stenosis and who have exhausted their conservative treatment options without substantial relief from their pain may begin to consider back surgery. However, before agreeing to traditional open back surgery, the physicians at Ortho Sport & Spine Physicians would like for patients to consider the more advanced and less invasive endoscopic laminectomy.
Ortho Sport & Spine Physicians in Atlanta is proud to be one of the Southeast's leading providers of minimally invasive endoscopic laminectomy spine surgery. We staff double board certified interventional spine physicians who are highly trained and qualified to perform endoscopic spine surgery. We help patients who suffer from chronic or acute spine, back, and neck conditions and injuries achieve long term pain relief. Our goal at Ortho Sport & Spine Physicians is to help our patients resume an active and healthy lifestyle.
If you would like to have a consultation with one of our physicians to determine whether you are a candidate for an endoscopic laminectomy, please contact the Endoscopic Laminectomy Specialists at Ortho Sport & Spine Physicians today. We are currently accepting new patients, yet we are as committed as ever to keeping our patient: physician ratio low for the most individualized care.
Posted on behalf of Ortho Sport & Spine Physicians