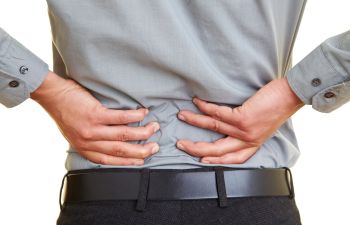 Chronic pain of any kind can cause a major disruption to your life and daily habits. When that chronic pain resides in your neck or back it can be debilitating. When you're taken out of the game (whether it be of life, work or a sport) you need to get back into it as quickly and pain-free as possible. Facet injections are one solution to your chronic back or neck pain.
Facet joint injection is a minimally invasive procedure that can be used to help diagnose the cause and location of your spine pain and provide you with the relief you need. Our experts at Ortho Sport & Spine Physicians use this advanced interventional treatment to give you long-term relief from your pain and symptoms and an improved quality of life.
What to expect after your facet joint injections
Right after your injections, you may experience numbness for a few hours.
You may experience immediate pain relief.
You can eat your normal diet and resume normal activity depending on your doctor's recommendation.
If the site of your injection is sore, you may use an ice pack for 10 to 20 minutes at a time.
Attend your follow-up appointments to ensure optimal benefit.
If you are curious if you're a good candidate for facet joint injections, contact Ortho Sport & Spine Physicians today to schedule your consultation. Once we determine that this treatment is right for you, we will recommend a treatment plan that is tailored to meet your specific needs and treatment goals. Call us today so we can help you stay active and live your best life.
Posted on behalf of Ortho Sport & Spine Physicians