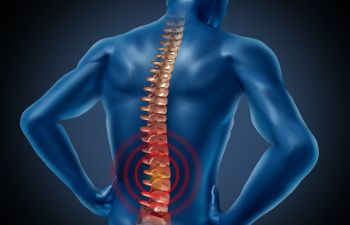 FBSS, or Failed Back Surgery Syndrome, is often misunderstood, and the name itself is misleading. It's also called Post Laminectomy Syndrome. What exactly is it, and is it the cause of your new or recurring pain following back surgery?
What is FBSS?
It's easiest to quote the International Association for the Study of Pain, which defines FBSS as "lumbar spinal pain of unknown origin either persisting despite the surgical intervention or appearing after surgical intervention for spinal pain originally in the same topographical location." Essentially, if you still have or develop new pain after having back surgery, it could be Failed Back Surgery Syndrome or Post Laminectomy Syndrome.
Does it Mean my Surgery Failed?
While there are some instances where FBSS is attributed to something that failed during the procedure, that usually isn't the case. Back pain is complex and challenging to treat, and so is FBSS. The name is misleading, and your pain may not be because the surgery or your surgeon failed. However, working with an experienced FBSS specialist may help uncover a new solution to the new or persistent pain.
What are the Chances?
FBSS, or Post Laminectomy Syndrome, is more common than you think, and your chances of developing it increase with each subsequent back surgery. Because spinal surgery is very precise and finding the best treatment for your condition and pain is essential, you should work closely with your spinal care team to find the right solution. Even then, there are risks with any orthopedic treatment.
What Are the Risk Factors?
Patients who smoke, are overweight or have chronic pain conditions like fibromyalgia are at higher risk of developing FBSS. Before going forward with spinal surgery, a surgeon must work closely with a patient to ensure they've minimized any risk factors, such as improving mental health. Any surgical procedure, even if minimally invasive, will carry some risk of infection, wrong location, recurrent pain and the development of scar tissue, so you'll need to discuss these risk factors with your surgical team before the procedure.
If back surgery is complex, treating Failed Back Surgery Syndrome or Post Laminectomy Syndrome can be more challenging. If you suspect your pain is because of FBSS, contact Ortho Sport & Spine Physicians for an evaluation with one of our experienced specialists.
Posted on behalf of Ortho Sport & Spine Physicians