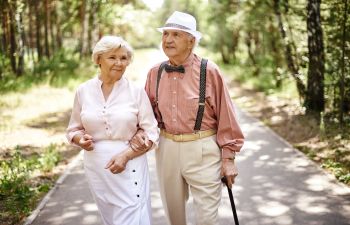 Happy Thanksgiving from our team at Ortho Sport & Spine Physicians! We are grateful for all our patients and we are thankful for the opportunity we have to serve you. Our Double Board Certified, Fellowship-trained doctors and surgeons specialize in cutting edge minimally invasive techniques designed to get your back to your work, your sport and your mobility.
If your condition is slowing you down, it can not only have a negative physical effect, but it also can affect your outlook on life in general. When you're feeling down, it makes it difficult to be in a grateful posture during this season and holiday centered on gratefulness.
Were you aware that when you are grateful, there are many scientifically proven benefits? In an article in Forbes, author, Amy Morin explains that there are 7 scientifically proven benefits of gratitude. She explains that gratefulness can open the door to more relationships, improve your physical and psychological health, enhance empathy and reduce aggression. A posture of gratefulness can also improve your sleep, self-esteem and mental strength.
At Ortho Sport & Spine Physicians, we want to help you remove your barriers that prevent you from moving freely and without pain. We want to help you be grateful for your physical condition, because we know that when you're feeling well physically, there are many other beneficial effects for your entire physical and emotional health and well-being.
Contact us today to schedule your appointment with one of our caring doctors. We look forward to helping you be grateful for your mobility and overall health.
Posted on behalf of Ortho Sport & Spine Physicians