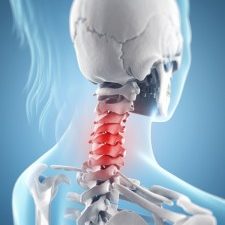 Millions of people suffer from migraine headaches in the United States alone. For years, their symptoms have been treated with the use of medications to treat the symptoms of these headaches. However, there are now other options available for migraine sufferers, and Ortho Sport & Spine Physicians is proud to offer patients different methods of relief. The greater occipital nerve block is a treatment method for patients who suffer from migraines and cluster headaches. We are an orthopedic, spine and sports medicine practice that specializes in finding solutions to chronic pain conditions.
A greater occipital nerve block is an interventional treatment that can be used to treat chronic headaches. The greater occipital nerve is located just below the scalp in the back of he head, over the occipital lobe of the brain. Most people who suffer from migraine headaches have tenderness in the sub-occipital region of their skulls, which only adds to the agony of their headaches. The objective of a greater occipital nerve block is to block the pain messages sent to the brain along the greater occipital nerve path. This is a relatively safe procedure that is done as an outpatient procedure, taking only a few minutes to perform. It is also a relatively well-tolerated procedure, and the results can last up to a few months.
If you suffer from migraine or cluster headaches and have become resistant to medication, please contact Ortho Sport & Spine Physicians for a consultation regarding Greater Occipital Nerve Block. The doctors at Ortho Sport & Spine Physicians are highly experienced in administering greater occipital nerve blocks, and we are dedicated to helping all of our patients feel better so that they can stay active and live their best lives. Call today.
Posted on behalf of Ortho Sport & Spine Physicians