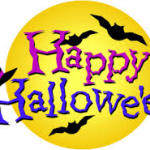 Costumes, candy, and car accidents? You might not think so, but all three of these things – including dangerous car accidents – are a staple of Halloween.
Studies have shown that people are more than twice as likely to be struck by a car on Halloween than other days of the year.
According to the National Highway Traffic Safety Administration, Halloween ranks at the top of the list of dangerous holidays for car injuries and fatalities.
Because more adults and children will be out and about on foot at night, motorists have to contend with many more pedestrians that they may or may not be able to see, leading to car accidents and injuries.
Stay safe on the road this Halloween by driving slowly through residential areas, being extra mindful of road signs and signals, keeping your headlights on (even during the day) and double-checking for children regardless of where you go.
In the unfortunate event that you do sustain an injury from a car accident, give the experts at Ortho Sport & Spine Physicians a call. We specialize in helping patients get back on their feet after an automobile accident, giving you the time and individualized attention that you deserve. We're also happy to work collaboratively with other physicians, chiropractors, and specialists on your team to help you recover from your accident, keep you active, and get you back to living your best life.
Happy Halloween!
Posted on behalf of Ortho Sport & Spine Physicians