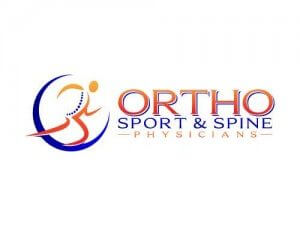 Ortho Sport & Spine Physicians would like to take this opportunity to wish all of our patients a very happy Easter on April 16! We are grateful for all of our past and future patients, and we are honored by the privilege of serving you each day.
Spring and Easter are times for all things new. There is new life popping up in nature all around us. Flowers are blooming, baby birds are pecking their way out of their shells and animals that have been dormant for the winter are waking to feed their hungry bellies. Easter is a fun time to celebrate the new at our offices of Ortho Sport & Spine Physicians as well.
Ortho Sport & Spine Physicians continues to get new and positive patient testimonials that make us proud for our job well done. One such patient testimonial stated:
            "Overdue in thanking you for your help last month. I came to you for some last minute advice on how to handle a training injury to my knee only a week out from my first Ironman race. Both your treatment and advice were spot on. I appreciated your candor and the help you have me enabled me to complete my race and enjoy the experience. Off to start Boston Marathon training. Hope to see you around, but just not as a patient."
Hearing patient testimonials like these at Ortho Sport & Spine Physicians is like finding an Easter egg filled with all of the best candies for a kid. We are thankful for the opportunity to serve all of our patients. Call and book your appointment today and you can join the many other positive testimonials we have from our patients. Have a safe and wonderful Easter from our entire staff of Ortho Sport & Spine Physicians.
Posted on behalf of Ortho Sport & Spine Physicians