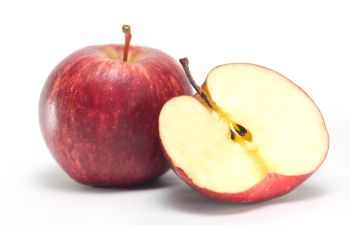 At the beginning of the year, millions of Americans embark on a journey of health, vowing to take better care of their body and eat healthy foods. Usually, the majority of people fall off that wagon before the start of spring. Now it is April. How are you doing with your healthy foods intake? Eating the right food is particularly important for those who have joint pain and those who want to avoid joint pain.
The Importance of a Healthy Diet
Regardless of whether or not you experience pain in your joints, eating a diet rich in healthy, nutritious foods helps keep your body in good shape, especially when you add exercise in the mix. The body requires certain minerals and vitamins for vital functions and when you have inflammatory conditions such as arthritis, the foods you eat can help or hinder you.
Inflammation
You hear a lot about anti-inflammatory foods and medicines, and there are two sides to inflammation. When it is working as it was meant to work, inflammation is a good thing. It is the process by which the body fights off foreign invaders such as viruses. It is a part of the healing process. But when inflammation is chronic, it can lead to damage in the body. As a result, health issues develop such as asthma, arthritis, atherosclerosis and other conditions.
Eating certain healthy foods can reduce the inflammation and calm the effects of these health conditions. An anti-inflammatory diet can relieve the pain of arthritis and aid joint health. Finding the best foods for fighting inflammation is simple. No out-of-the-ordinary foods are required to maintain a healthy diet to keep your joints and bones in good health.
Foods for Joint Health
You can keep your bones and joints strong by eating from these food groups:
Omega-3 fatty acids – Also good for you heart, these oils are found in fatty fish: herring, mackerel, salmon, sardines, tuna. They are also found in flaxseeds, walnuts and edamame.
Cruciferous vegetables – Broccoli, cauliflower, Brussel sprouts, mustard greens, arugula, kale and purple cabbage block an enzyme that causes swelling in the joints. They are also full of vitamins and other nutrients that help you stay healthy.
Colorful fruits – Berries are especially helpful in fighting joint pain. Blueberries in particular have high amounts of anthocyanins. These powerful flavonoids help stop inflammation in the body. The bromelain in pineapples has been found to reduce the pain of osteoarthritis and rheumatoid arthritis. The highest amount is found in the core, so you may want to blend the core in a smoothie to get the most benefit from it.
Lentils and beans – Black beans, lentils, chickpeas and pinto beans all reduce inflammation thanks to anthocyanins.
Garlic and other root vegetables – Pungent root vegetables are helpful in managing joint pain. You can add them to your meals or take them as supplements.
Eating your way to health is nothing new. When you eat the right kinds of foods, you will feel better and look better, too. Your joints will thank you for the change.
At Ortho Sport & Spine Physicians, we can help you feel better. Contact us to schedule your appointment today so you can get on the road to better health.
Posted on behalf of Ortho Sport & Spine Physicians