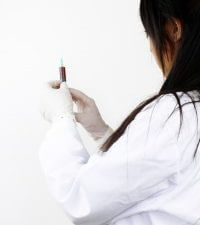 Athletes and active individuals often suffer from common injuries of the body, mostly from overuse of a particular muscle group (or groups). Hip bursitis is one of these common injuries that can cause the area of the hip to become very tender and painful. Bursae are fluid-filled sacs that cushion the tendons, ligaments, and muscles. Normally, bursae help tendons, ligaments, and muscles guide smoothly over the bones in the hips and upper legs. However, when the bursae become swollen, the area around them is affected and this is known as hip bursitis.
Those who are affected by hip bursitis know it almost instantly. Symptoms of this injury include joint pain and tenderness, swelling, and warmth around the hip area. During the first few days of injury, the pain is often noted as sharp; it tends to lessen to a dull, achy pain after about a week. Most people notice that movements that require the use of the hip such as standing from a chair or sleeping on their sides cause the pain to become worse. Chronic bursitis of the hip can last for several weeks and can debilitate even the most active people.
At Ortho Sport & Spine Physicians, we offer professional treatments that are minimally invasive for those who have hip bursitis. Our goal is to treat our patients, relieve their symptoms, prevent future injuries, and to get them back to an active lifestyle. If you are suffering from hip bursitis call our office today to schedule an appointment. Your pain does not have to last. We can help you find lasting relief.
Posted on behalf of Ortho Sport & Spine Physicians