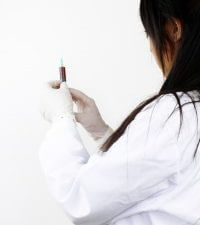 The hip joint connects the leg to the pelvis. Any arthritis, injury, or mechanical stress to the hip joint can result in hip, buttock, leg, or low back pain. Hip joint injections are often found to be successful for those with symptoms of hip pain. Hip joint injections can relieve pain and discomfort, and they can also help to diagnose the direct cause of pain. At Ortho Sport & Spine Physicians, our doctors are deeply committed to helping patients find long-term relief from joint pain so that they can return to a healthy and active lifestyle. Ortho Sport & Spine Physicians is the leading provider of expert hip pain treatment, and we are here to serve patients who suffer from hip pain.
In years past, the first solution to pain was surgery. However, we are committed to using the most advanced and effective non-surgical treatments available. We understand that many times surgery only adds to the pain through recovery and unsuccessful treatment. The orthopedic surgeons at Ortho Sport & Spine Physicians specialize in minimally invasive treatment options to help patients with chronic or acute hip pain. Whether pain is a result of an injury or degenerative condition, we can help you find your way to successful recovery. Hip joint injections involve injecting medicine directing into the hip joint. The diagnostic function of these injections can measure the amount of immediate pain relief to help confirm or deny the joint as a source of pain. If complete pain relief is achieved while the hip joint is numb, then it can be deduced that the joint is the likely source of the pain. The pain relief function of the injections is that there is time-release cortisone injected into the joints to reduce inflammation and provide pain relief.
If you are suffering from hip joint pain, please contact Ortho Sport & Spine Physicians today. Hip pain does not have to destroy your quality of life! We are committed to helping patients achieve pain relief by diagnosing the condition and addressing the issues that are present. Hip pain does not have to keep you from participating in an active lifestyle. Contact our hip pain treatment specialists today to get on your way to living your best life.
Posted on behalf of Ortho Sport & Spine Physicians