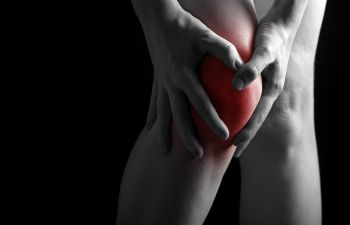 Are you one of the many Georgia residents who escape to the ski slopes during the winter? Skiing is a great sport for winter fun. Here's an article with five ski resorts that suit Southerners.
If you're heading to the slopes this winter, Ortho Sport & Spine Physicians would like to remind you to care for your knees to prevent injury. A common knee injury while skiing is the medial collateral ligament (MCL) tear. This type of injury happens when your ski tips are pointed toward one another in a snowplow position and you fall down the slope.
Another common skiing injury is the anterior cruciate ligament (ACL) tear. This type of injury can result when you land your jump with poor form. It's important to land with your weight forward. ACL injuries also occur when you fall and all your weight goes to the outside of one ski and your arms and trunk rotate away from that leg.
You can prepare yourself for your fun winter skiing by taking a few important steps. Strengthening your core and lower extremities is one key to injury prevention. In addition to strengthening your body, you'll also want to ensure that you have the proper equipment for your skiing. Make sure your equipment fits and functions appropriately so they perform at their maximum capacity. A refresher course on proper ski technique is also a good idea to ensure you're executing your skiing form properly.
At Ortho Sport & Spine Physicians, we are proud to offer the most advanced techniques in ACL Reconstruction. Our sports medicine team is equipped with extensive training and experience in all types of knee injuries.
Posted on behalf of Ortho Sport & Spine Physicians