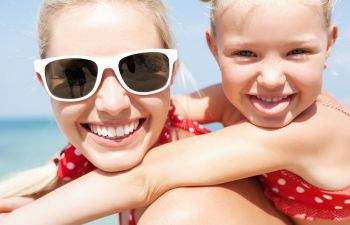 Summer is an excellent opportunity to spend quality time with family and friends. Orthopedic injuries can dampen the fun and excitement. There are a few things you can do to keep yourself healthy and safe while enjoying your favorite outdoor activities. Here are tips to help you avoid orthopedic injuries this summer.
Prevent Orthopedic Injuries with Exercise
Regular exercise can significantly reduce the potential of orthopedic injuries during the summer months. Strength training and endurance activities can equip your joints and muscles to effectively handle the effects of high-impact activities. Swimming is an excellent low-impact exercise to increase range of motion.
Stretching can promote blood flow and flexibility. Be sure to warm up with stretching before engaging in any form of exercise. Take frequent breaks while engaging in strenuous activities under the hot sun. Overexertion can cause serious orthopedic injuries such as shoulder or knee dislocations and muscle sprains. Make adjustments slowly when adding new workouts to your exercise routine.
Nourish Your Body with a Healthy Diet
A balanced diet can help your body withstand strenuous activities and prevent orthopedic injuries. Be sure to consume a healthy amount of dietary fats and calcium to keep muscles and bones strong. Maintaining the proper nutrients can also help boost energy and hormone production levels.
Cushion Your Feet with Reliable Footwear
The shoes on your feet play an important role in protecting you from orthopedic injuries this summer. If you are wearing the wrong footwear during high intensity activities, small fractures can develop and lead to serious injuries. Wearing flip flops for extended periods of time in the summer can cause arch and heel strains from the lack of support. Invest in footwear that features good arch support like orthopedic sandals to help prevent injuries.
Comprehensive Treatment for Summer Orthopedic Injuries
Protect yourself from orthopedic injuries ruining your summer fun. If you do sustain an injury, seek treatment right away so you can recover quickly. Ortho Sport & Spine Physicians provides a comprehensive range of treatment and rehabilitation services for orthopedic injuries. Our team of experienced medical professionals can offer recommendations for proper conditioning and exercise to keep yourself healthy and safe all summer long. Request an appointment today.
Posted on behalf of Ortho Sport & Spine Physicians