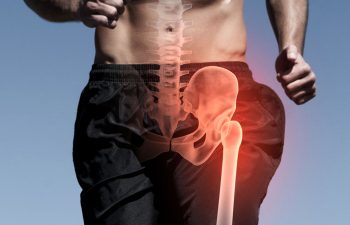 Having strength and flexibility is important for your overall hip health. Hip mobility is essential to the proper full functioning of the hip joint. While the hip joint is meant to be stable, the lack of mobility creates limiting and harmful effects.
Stretching
You can improve strength and flexibility in your hips, core and legs through deep, slow stretching exercises. Slow and careful stretches can increase hip mobility, protecting you from falls and fractures.
Since the proper range of motion in the hips is associated with improved strength and decreased risk of injury, stretching can have a positive impact on hip mobility by opening up the hip space. While sitting on the floor, bring one heel on the top of the opposite knee. Feel the deep stretch on the outside hip muscle by applying slight pressure on that knee connected to the raised heel.
Loss of Hip Mobility?
Hip tightness can create an actual measurable restriction, limiting full range of motion. There are a variety of reasons why hips can become restricted and ways to help.
Hip mobility is complex, and if you are an athlete who is suffering from a lack of mobility, contact Ortho Sports & Spine Physicians to help achieve a wider range of hip movement for performance and overall safety.
Having strength and flexibility in our hips is important, but as we age, it becomes more of an issue. A lack of hip strength can increase the risk of falling, causing a fracture, which is a serious concern for seniors. As we get older, our bones become weaker, which is a normal part of aging. This means that a senior can easily break a bone, and hip fractures are a big cause of morbidity and mortality.
If you are suffering from loss of hip mobility, contact the experts at Atlanta Ortho Sports & Spine Physicians today for a consultation on regaining your hip strength.
Posted on behalf of Ortho Sport & Spine Physicians