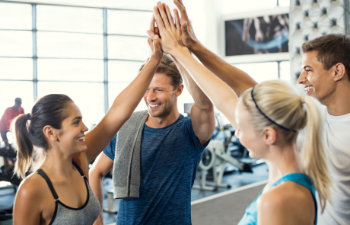 The beautiful summer weather provides the perfect opportunity to engage in outdoor activities like sports to improve your health. If you have been sedentary during the winter, you could increase your risk of injuries. There are a few things you can do to safely engage in your favorite activities while minimizing your risk of getting hurt. Here are the three most common sports injuries and how you can prevent these issues from impacting you this summer.
Repetitive Stress
Repetitive motions with your hands, wrists or knees can increase your risk for developing sports injuries this summer. Sports like golf, baseball and tennis can lead to tendonitis, which can put you at greater risk for other injuries. You may be able to relieve the pain from the stress on these joints using over-the-counter pain medications and physical therapy exercises. Make sure to stretch these areas before engaging in physical activities and allow plenty of time to rest to prevent getting injured.
Ankle Sprains
Ankle sprains can occur more often as people engage in more high impact activities like baseball, basketball and soccer during the summer. These sports injuries can make walking difficult and prevent you from enjoying the warmth of the season. Take preventive measures like wearing the right shoes and stretching before you engage in physical activity. Seek medical treatment immediately if you roll or twist your ankle to help prevent permanent damage.
Runner's Knee
Jogging and running on a frequent basis can put stress on the knees. You can start to experience pain and swelling which can worsen over time. To avoid sports injuries from running, avoid hard or uneven surfaces and warm up before starting your run. Wear the right footwear to help you absorb the shock.
Recover Faster with Experienced Treatment of Sports Injuries
Sports injuries can prevent you from enjoying your favorite summer activities and could impact your athletic performance in the future. Ortho Sport & Spine Physicians provides experienced treatment of sports injuries to help you recover faster. Providers ensure you receive focused and individualized care to help you achieve your goals for long-term relief. Seek treatment by calling to make an appointment today.
Posted on behalf of Ortho Sport & Spine Physicians