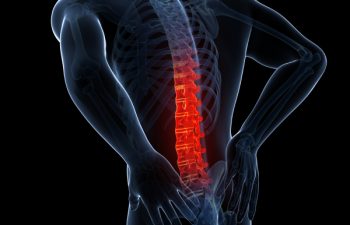 Is pain or discomfort in your spine preventing you from pursuing a dream career path? This is the reality for countless Americans. Pain in the neck, back and legs is often the result of a spinal injury or health condition. In many cases, the underlying damage is progressive unless interventional treatment is sought by the sufferer.
Back pain is often debilitating and can spread to other areas of the body. These secondary complaints are not imaginary in any sense. Overcompensation for a spinal condition can make everyday tasks difficult or impossible to complete. If you are struggling to keep up at work, it is time to seek treatment from the specialists at Ortho Sport & Spine Physicians.
Back Pain Relief
Finding the optimal level of back pain relief can make a great deal of difference to your working life. The ability to complete tasks comfortably and in a timely manner will make you more productive. It also helps to work with a specialist who can help you recognize reasonable limitations.
Back pain relief is achievable the right medications, physical therapy, non-surgical or surgical treatment options. At Ortho Sport & Spine Physicians, we take every patient through a comprehensive consultation to identify the root cause of back pain before creating an effective approach to providing relief.
Conditions of the Spine
Relatively common conditions of the spine include lumbar herniated disc, lumbar radiculopathy, lumbar spinal stenosis, lumbar spondylosis and discogenic pain. As leading specialists in the treatment of these conditions, Ortho Sport & Spine Physicians can offer you hope for a more active and productive working life.
Our approach to treating spinal injuries and conditions involves using conservative measures where possible. This methodology results in treatments that are less invasive and a shorter recovery time for patients. In instances where conservative treatment is not likely to produce positive outcomes, we offer surgical interventions that are highly effective.
When you trust your spinal health to Ortho Sport & Spine Physicians, you benefit from the combined expertise and passion of a specialist team in Atlanta and our other Southeast locations. Call today to book your initial consultation.
Posted on behalf of Ortho Sport & Spine Physicians