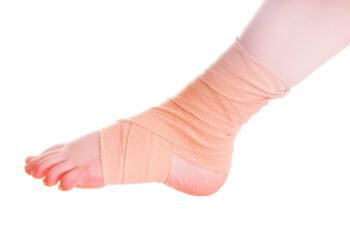 Are you the type of person who likes to wear flip-flops all year round? If so, you may end up developing one or more foot conditions. As a shoe, most flip-flops are not designed for everyday wear. Walking in these open-toe footwear favorites may provide convenience but your feet could suffer.
Footwear that is made for walking around for longer periods of time will provide proper arch, ankle and heel support. This is not typically the case with flip-flops. Apart from a higher risk of getting blisters, wearing flip-flops can cause tendon and ankle joint problems.
Protecting your Feet
If you prefer to wear open-toed footwear to keep your feet cool and comfortable, there are better alternatives to flip-flops. Sandals are usually more robust than flip-flops and provide the support that feet need to stay healthy. However, there are several features you should look for in sandals before making the switch.
Straps around the foot and ankle will keep your sandals stable. Full coverage is another important feature for protecting the feet. A stiff sole is something that is lacking in most flip-flops and a major source of problems with the arches of the feet. Ideally, you should also choose sandals that have grips on the soles.
Orthopedic Foot Care
If you are experiencing arch, ankle or heel problems from walking in flip-flops all day, the first option is changing your footwear. Provided your new shoes are comfortable and provide effective support, most issues should resolve with rest. However, some foot conditions may cause persistent pain and discomfort. An orthopedic surgeon can conduct a thorough examination and provide treatment if you continue to experience pain or discomfort.
Call Ortho Sport & Spine Physicians today if your love of flip-flops has resulted in the development of a foot condition or injury. We are your primary foot care provider in Albany, Georgia and many locations in the Southeast.
Posted on behalf of Ortho Sport & Spine Physicians