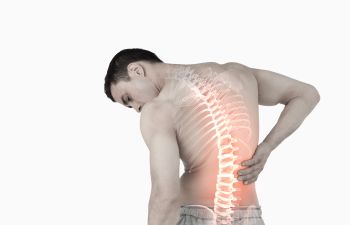 Most people experience back pain at some moment in their lives. Countless things can cause it. For instance:
You twisted your back trying to return an impossible tennis serve.
You strained it lifting that big bin the wrong way.
You were rear-ended.
You are stressed and, therefore, constantly feel stress in your shoulders.
The list goes on.
Yet, what if you experience bouts of severe pain for which there seems to be no reason? This could be an indication of an issue with your facet joints.
What are Facet Joints and How Can They Cause Pain?
Each vertebra in your spine (backbone) has a tiny, cartilage-lined point of contact with the vertebrae above and below. They permit flexion of the spine during movement and provide constraints on that flexion. However, discomfort may develop if the cartilage is worn too thin. Factors that increase the likelihood of damage to the facet joints include:
Aging (wear and tear)
Obesity (additional weight produces a more significant strain)
A history of spinal injury or trauma
Weight-bearing occupations
Pain due to damaged or worn-out facet joints is called facet syndrome.
How Do You Know If Facet Syndrome Causes Your Neck and Back Pain?
If you have not had a recent back strain or injury but are experiencing periods of upper back pain, lower back discomfort or pain radiating from your spine, here are six signs that your facet joints are to blame:
The aches and pains come at random intervals, possibly over a few months.
When pain strikes, there may be discomfort or soreness when pressing on the area; the muscles in that spot may contract in reaction to pressure or movement (a guarding reflex).
Forward bending and leaning may not hurt, but bending or leaning backward definitely does.
If the source of the facet joint pain is in the upper spine, shooting or searing pain spreads over the upper back and shoulders but not down the arms or into the fingers.
Compression of the facet joints in the lower back can cause radiating discomfort down the back of the thigh and into the buttocks.
Lower back pain worsens when you sit for a long time, which can sometimes make driving almost unbearable.
Seeking Diagnosis and Treatment for Facet Syndrome
See a spinal specialist for recurring back pain without a cause. In the early stages of cartilage degeneration, facet joint pain often gets better with changes to posture, physical therapy, anti-inflammatory drugs and heat or cold. When such approaches fail, we might advise more intrusive procedures. Call or visit Ortho Sport & Spine Physicians for effective treatments for facet syndrome that relieve pain and improve your quality of life.
Posted on behalf of Ortho Sport & Spine Physicians