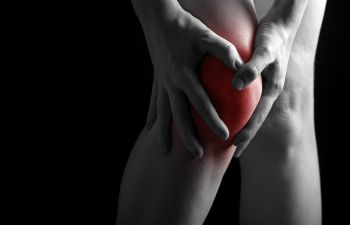 For many decades, joint replacement has been used to improve mobility for patients with joint damage. It is estimated that 4.5 million Americans have had knee replacement surgery, the most common joint to be replaced. While joint replacement may be needed for those who have lost most of their cartilage, a better, less invasive option for those in the earlier stages of joint damage is joint preservation.
What Are Joint Preservation Treatments?
The most common component of joints to deteriorate is the cartilage. The cartilage is the rubbery substances that covers the ends of the bones that meet in a joint, protecting the bone during movement. Degenerative disease, wear, aging and injury can damage the cartilage. It can wear thin or tear, causing stiff, painful joints. Joint preservation treatments are designed to repair and restore cartilage to keep the joint mobile without complete replacement.
The problem with cartilage damage is that the body does not repair it on its own. Unlike bone, skin or muscle that will be repaired when damaged, cartilage does not rejuvenate in the same way. Very little blood is supplied to the cartilage and end of the bones to supply regeneration. Joint preservation treatments are used to help stimulate cartilage repair or growth to rejuvenate the joint versus replacing it. They can also reduce inflammation to help reduce cartilage loss. Some possible joint preservation treatments include:
Amniotic Allograft intra-articular treatment
Biologics for cartilage repair
Viscosupplementation
A2M treatment
Microfracture knee surgery
There are many treatments that can slow degeneration of the joints and preserve the cartilage and function. The science behind joint preservation is constantly advancing and in time, joint replacement may be a procedure of the past. With the right joint preservation treatment, many people can delay or avoid replacement for hips, knees or shoulder joints and enjoy improved mobility with less pain.
Joint Preservation Specialists
At Ortho Sport & Spine Physicians, we offer the latest options in joint treatments. While we do offer joint replacement surgery for those that need it, we always want to offer minimally or non-invasive treatments first for our patients. To learn more about joint preservation treatments, call one of our many medical centers for an appointment.
Posted on behalf of Ortho Sport & Spine Physicians