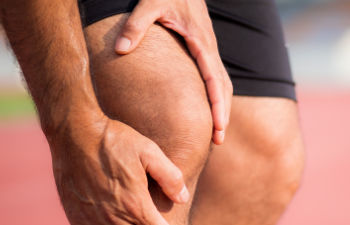 Like all contact sports, soccer is known for its injuries. The most common sport injuries associated with soccer are ankle sprains, ACL tears, meniscus tears, hamstring and adductor strains. Soccer players are also susceptible to a variety of other injuries such as concussion, fractures, bruises and cuts, neck sprains, shoulder dislocations and wrist sprains. This list of injuries is not exhaustive, but it does give you an idea of what players of this global sport are up against.
Since it is a contact sport, injuries are to be expected. With that being said, there are still precautions that can be taken to reduce the likelihood of injury. Following are some suggestions on how to minimize the impact of soccer injuries.
Physical Fitness
It may seem like a no-brainer, but it is important to be in good physical shape if you are going to play soccer. Even a mild cold can make you less aware and therefore more prone to injury. Healthy, well-rested players are more alert with faster reflexes.
Kids and teens especially should have a pre-season physical examination to ensure that they are ready for the field. Make sure your kids are physically prepared for the rigors of the soccer field. Adults and kids alike should go through conditioning with aerobic exercises, strength training and agility training to help minimize the opportunities for injuries.
Do not play if you are hurt. It is very difficult to stay on the sidelines, especially when you do not feel that you are in that much pain. Unfortunately, too many athletes have done considerable damage to themselves by playing hurt. Injuries need time to heal; and without that time, you could be contributing to a more serious problem later.
Wear Appropriate Gear
Make sure your athletic gear fits well and is good quality. Well-fitting cleats and shin guards can aid in injury reduction. Molded and multi-studded cleats have been shown to be safer than screw-in cleats. Mouthguards, though not required, can save your teeth. Over 30% of soccer injuries are in the orofacial region. With youth, mouthguards are an important piece of gear for minimizing trauma.
Soccer is becoming more popular in the United States and kids enjoy the game immensely. Everyone who plays, young and old alike, can benefit from taking precautions to ensure that injuries are kept to a minimum. However, when sports injuries do occur, make a call to Ortho Sport & Spine, where we specialize in sports injuries. Our caring, compassionate professionals will get you on the way to recovery with cutting edge technology and the latest in sports medicine practices.
Posted on behalf of Ortho Sport & Spine Physicians