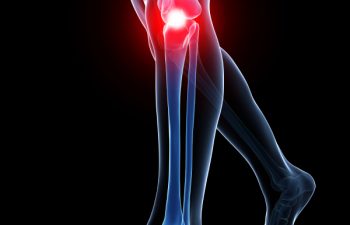 Leg pain can range from a mild nuisance that comes and goes to a debilitating pain that makes walking, sleeping or engaging in simply everyday activities difficult. Some people experience leg pain as a soreness or aching feeling, some feel it as a burning sensation, while others experience a pins and needles tingling with numbness and weakness. Many people are not aware that most often their leg pain is caused by a problem in the lower back. At Ortho Sport & Spine Physicians, we are the trusted leader when it comes to expert treatment for leg pain.
Chronic or acute leg pain can be due to sciatica or other spine conditions, a sports related injury, an automobile accident, or other type of reason. Ortho Sport & Spine Physicians is a medical practice that specializes in orthopedic spinal care and sports medicine. We use the most minimally invasive treatments to help patients find relief from their leg pain, and we understand how the lower back and the legs work together. With this knowledge, our physicians are able to provide long term relief from leg pain, improved leg function, and a higher quality of life to our patients.
Our physicians are double board certified and are here to help you find an effective treatment option for your leg pain. For many patients, relief can be found with conservative, non-surgical treatments such as physical therapy, anti inflammatory medications, massage, and steroid injections. If you are suffering from chronic or acute leg pain, call Ortho Sport & Spine Physicians today. You don't have to allow your leg pain to take you away from the life activities that you enjoy.
Posted on behalf of Ortho Sport & Spine Physicians