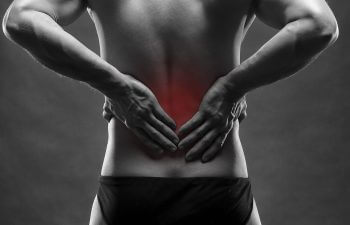 Millions of Americans suffer from back pain. In fact, a majority will experience some type of back pain at some point in their lifetime. Back pain is one of the leading causes of missed work hours and disability in the United States. For many people, it is a short-lived inconvenience. For others, it means years of discomfort and a lowered quality of life.
With the proper diagnosis and follow through with a comprehensive treatment plan, the discomfort and pain associated with chronic back issues can be minimized. There are options that may include physical therapy, exercise and certain lifestyle changes that could make all the difference.
Everyday Habits That Help
Once you have been diagnosed and know the source of your pain, your doctor can help you find ways to keep it at a minimum. Pacing yourself by not overdoing it on days when you feel good is a small change that could lead to more good days.
Pain management includes stress management. Learning to breathe through bouts of pain can help lessen its impact. Some individuals have found that developing the practice of meditation not only helps relieve stress, it also helps to keep their pain level in check. Deep breathing slows the heart and helps muscles relax.
Be as active as reasonable. Pain can slow you down and make you want to take it easy. You need to not overdo it with activity, and at the same time, some activity is actually going to help. Your doctor or physical therapist will coach you on how much and what type of activity will be best for you.
There's a saying that goes, "As a man thinks, so is he." If you think your back pain will prevent you from living a decent quality of life, it definitely will. On the other hand, if you change your thinking to a more positive stance, soon you will find you will be able to do more and enjoy life more. Encourage yourself to embrace all the things you can do and gently push yourself into doing a little bit more.
Chronic back pain can hold a person back from doing many things. Seeking medical help to manage it and identify the things that will minimize your pain will increase your options for living a happier, fuller life.
Posted on behalf of Ortho Sport & Spine Physicians