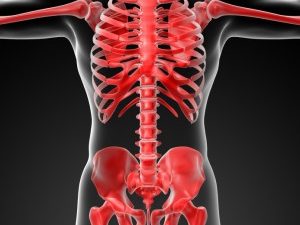 Protecting the organs, supporting muscles and forming the main structure of joints are just some of the functions the bones perform. It therefore makes sense to consider bone health an important part of overall well-being. There are several factors that can make the bones brittle or compromised. Understanding what causes wear-and-tear or weakening of the bones can slow down or prevent some bone conditions.
Contributing Factors in Bone Conditions
What you eat and drink will impact the health of your bones. If you don't get enough calcium and vitamin D, it can lead to conditions like osteoporosis. You may also develop bone conditions due to a lack of activity, or from overdoing it during strenuous activities.
Many people struggle to maintain a healthy body weight, which will eventually lead to bone problems. If you are a smoker, you may suffer from reduced bone mass. Similarly, heavy alcohol consumption can reduce bone density.
Unfortunately, there are also factors which you have no control over that impact bone health. Gender, age, ethnicity, genetics and some injuries can result in bone conditions. If you live an active life and eat a balanced diet but still experience pain or discomfort in your joints, it may point to an inherent cause.
Orthopedic Diagnosis & Treatment in Georgia
At Ortho Sport & Spine Physicians, we offer cutting-edge spine and joint care. Our team of specialists can provide an accurate diagnosis and create a treatment plan to improve your bone health. At our Albany, Georgia offices, patients are treated with compassion and understanding.
We understand the impact of poor bone health on work and home life. The treatment goal at Ortho Sport & Spine Physicians is to help you regain independence and confidence, as well as providing relief from painful bone health conditions.
Call our offices today to discuss your symptoms and arrange a consultation with one of our doctors.
Posted on behalf of Ortho Sport & Spine Physicians