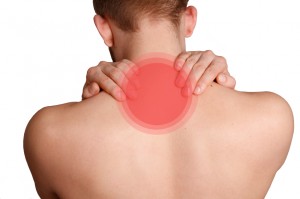 Radiculopathy is defined as a pinched nerve in the spine. When surrounding bones, cartilage, muscle, or tendons are deteriorated or injured, they pinch the nerves in the spine. This trauma causes the tissues within the spine to change position so that extra pressure is put on the nerve roots. When these roots are pinched, or compressed, they become inflamed. Numbness, weakness, and pain result from this condition, and it can be very debilitating to some.
Lumbar radiculopathy is pressure on the nerve root in the lower back. The most common symptom of lumbar radiculopathy is sciatica, or shooting pain in the legs. There are other symptoms that are also associated with this condition which include incontinence, sexual dysfunction, and severe paralysis in very severe cases. At Ortho Sport & Spine Physicians, we feature a talented team of Interventional Spine physicians who use the most advanced treatments to help patients find a long term solution to their sciatica. Treatments for Lumbar Radiculopathy are aimed at relieving the pressure on the pinched nerves in the spine to alleviate the pain that shoots down the lower back, hip, and legs.
If you have been diagnosed with sciatica or lumbar radiculopathy, contact the Atlanta Sciatica specialists at Ortho Sport & Spine Physicians today to schedule a consultation. We will work with your physician and/or chiropractor to find a long-term solution to your pain and other symptoms. When treated in a timely manner, patients can find effective relief from their discomfort.
Posted on behalf of Ortho Sport & Spine Physicians