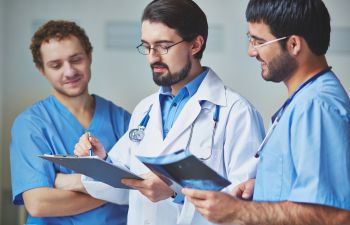 At Ortho Sport & Spine Physicians, we offer meniscal transplants to our patients who have suffered from a meniscus tear or other knee injuries. This is an important procedure because when your knee loses its shock absorber it can become unstable. It can also cause knee and bone wearing, arthritis, and other painful knee problems.
A meniscal transplant will allow you to benefit from a minimally invasive procedure that results in a faster recovery time for you and less scarring. Meniscal transplants are ideal for athletes and active individuals who wish to resume the same level of competition and abilities after the procedure is performed and proper rehabilitation is completed.
Studies have shown that after meniscus transplantation surgery competitive athlete can return to their chosen sport without additional damage to their knee joint. You can read more about the study here.
If you're considering if meniscus transplantation is right for you, you may want to keep a few things in mind.
You need to have a plan for proper physical therapy and rehabilitation after the surgery is completed.
Meniscal transplants are not the solution for every person. If you have arthritis in your knee, this procedure may not help you.
In order to prepare for your transplant, healthy cartilage tissue is taken from a cadaver (human donor) and frozen. This tissue is known as an allograft. It is sized specifically for you.
To discover if you are eligible for meniscus transplantation, contact Ortho Sport & Spine Physicians today.
Posted on behalf of Ortho Sport & Spine Physicians