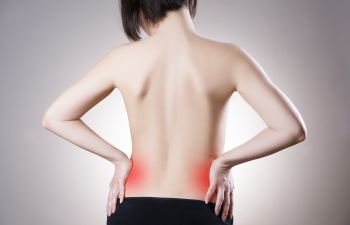 Happy Mother's Day from us at Ortho Sport & Spine Physicians. We love to celebrate and highlight moms and moms-to-be at our practice during the month of May. We know that one of the best gifts you can receive if you have back pain is relief from it. If you suffer from chronic or acute back pain, we can help you or your mom get relief. We don't want you to miss out on any activities or responsibilities that you enjoy the most as a mother. We will help you find an effective and long-term solution to back pain.
If your mom suffers from back pain there are some gifts you may want to consider giving her for temporary back pain relief for Mother's Day.
Why not give your mom the gift of your time and go for a walk with her? Did you know that exercise could actually help ease pain? Be sure your mom is ready for walking and it won't hurt her back further. The endorphins released during exercise can make her feel a little better.
Your mom may need a new hot or cold pack for her back. Cold packs provide a slowing down of her nerve impulses and can make back spasms reduce in frequency and provide some pain relief. Heat packs increase her blood flow to her back to get more oxygen and support from her blood.
Peppermint is effective for reducing many varieties of pain, including back pain. It works by relieving muscle pain and reducing inflammation. Why not buy your mom a box of natural peppermint tea for Mother's Day?
For an effective long-term solution to back pain, please contact the Atlanta Back Pain Relief Specialists at Ortho Sport & Spine Physicians today to schedule a consultation.
Posted on behalf of Ortho Sport & Spine Physicians