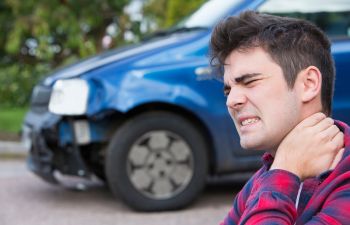 There are over 18,000 motor vehicle accidents in America each day. If you have been injured in a collision, it may impact your life in several ways. From your career to lifestyle, everything can change in a second. It is important to seek effective treatment to find relief from debilitating symptoms.
Car accidents can result in injuries ranging from whiplash to spinal damage. You may have to leave your job and struggle with everyday activities. Ortho Sport & Spine Physicians can provide treatment to get you back on your feet.
Joint Injuries
Joint injuries are common in motor vehicle accidents. The wrists are especially vulnerable due to the position of the hands on the steering wheel. If you suffer fractures in a crash, working is out of the question. Chronic pain can also make every aspect of life difficult.
The team at Ortho Sport & Spine Physicians can help you achieve rehabilitation. A motor vehicle accident shouldn't put your life on hold. We offer solutions for joint and spinal injuries, with over 20 locations in the U.S.
Dedicated Treatment
One of the issues that patients face is a slow path to recovery. This is often the result of working with different health providers. At Ortho Sport & Spine Physicians, we limit the number of patients at each of our locations. Our team is therefore able to offer dedicated support.
Your Ortho Sport & Spine Physicians specialist will create a focused rehabilitation plan based on your needs. We are committed to improving quality of life for our patients. Our minimally invasive approach to treatment offers better outcomes with reduced recovery time.
Motor Accident Injuries Consultation
Motor accident injuries do not spell the end of your active life. Treatment can repair the damage at Ortho Sport & Spine Physicians. If you have suffered joint or spinal injuries in a car crash, we will support you throughout your rehabilitation.
A consultation involves a thorough examination at our offices. We will discuss your work and lifestyle to identify any specific needs. Call Ortho Sport & Spine Physicians to book your first appointment with a dedicated specialist.
Posted on behalf of Ortho Sport & Spine Physicians