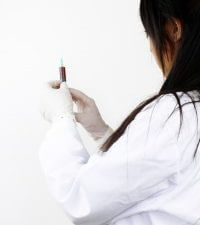 Myofascial pain syndrome is a chronic pain disorder in which pressure on sensitive points in the muscles causes pain in seemingly unrelated parts of the body. This referred pain persists or worsens over time instead of lessening. Myofascial pain typically occurs after a muscle has been repetitively contracted. Many jobs, hobbies, and recreational activities use repetitive motions. At Ortho Sport & Spine Physicians, our double board certified Interventional Spine physicians, Interventional Sport physicians, and orthopedic specialists offer Myofascial Injections so that our patients can find relief from myofascial pain syndrome without complicated treatment or surgery. Our number one goal is to help our patients return to a productive, active, and healthy lifestyle.
Specific symptoms of myofascial pain syndrome include deep, aching pain in a muscle. Many people complain that there feels as though a tender knot has developed inside a muscle. Pain from myofascial pain syndrome will persist or worsen, and many people have difficulty sleeping due to their pain.
At Ortho Sport & Spine Physicians, we use a combination of treatments in order to help our patients find relief. We work with each of our patients on an individual basis to devise a treatment plan to help relieve pain based on their specific symptoms. We limit the number of patients that we see each day so that we can provide our patients with a tailored treatment plan to treat current symptoms and to help prevent them from reoccurring in the future.
If you are suffering from myofascial pain syndrome, contact Ortho Sport & Spine Physicians today so we can get you on the road to recovery.
Posted on behalf of Ortho Sport & Spine Physicians