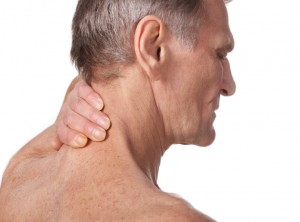 Ouch! If you have a pinched nerve, there's no way you can ignore it. You need relief, and Ortho Sport & Spine Physicians has a solution for you. Your pinched nerve is due to too much pressure being applied to a nerve by your surrounding tissues, such as bones, cartilage, muscles or tendons. The pain, tingling, numbness or weakness your experiencing is due to the disruption of your nerve's function.
There are things you can do to prevent getting a pinched nerve such as maintaining good positioning and posture. You can also incorporate strength and flexibility exercises into your regular exercise routine. Maintaining a healthy weight is also a great way to help prevent a pinched nerve.
If you need pinched nerve relief…
Call Ortho Sport & Spine Physicians today. We take an individualized approach to treating your pinched nerve and giving you the relief that you need.
We will use the most minimally invasive methods possible to treat your pinched nerve.
One treatment we offer is Cervical Epidural Steroid Injections. This is a non-surgical treatment that can be used to alleviate pain in your upper spine/neck caused by irritated or pinched nerves. Many patients find relief after just one injection, but some require two to three injections to achieve optimal benefit.
If you have a pinched nerve, contact the Atlanta Cervical Epidural Steroid Injections Specialists at Ortho Sport & Spine Physicians today and schedule a consultation with one of our Interventional Spine physicians today. We will give you a complete evaluation and recommend a treatment plan that is tailored to your specific needs and treatment goals.
Posted on behalf of Ortho Sport & Spine Physicians