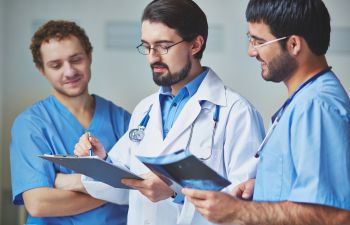 Retired athletes often face challenges when it comes to orthopedic help. While you may no longer compete at the highest level, it is important to maintain physical activity levels in order to stay healthy and active. However, this can also put a lot of pressure on your joints, which may lead to pain and injuries.
Sports medicine doctors are well-equipped to deal with issues affecting the joints and supporting tissues. You will receive treatments and guidance that will help keep your joints healthy. A treatment plan may include exercises and stretches that help improve joint flexibility and range of motion.
If you're a retired athlete who is struggling with joint pain or injuries, consult with an experienced doctor at Ortho Sport & Spine Physicians. We offer care and treatment that will allow you to stay active and healthy. Do not allow age to get in the way of living a full life. Call our offices today.
Bone Health Consultation
Consulting with an experienced specialist is important when you experience any health concern. This is especially true when it comes to joint health. If you need help with bone, muscle or joint problems, consulting with an orthopedic surgeon is recommended. You will receive advice on keeping bones healthy and strong, as well as any treatments you may need.
Medical history and existing symptoms can paint a good picture of what is going on with your joints. This is followed by a physical exam. In some cases, imaging and blood work is required to help establish a diagnosis. Once your orthopedic surgeon has all the relevant information, a treatment plan is created to help you remain active.
Medication, physical therapy and surgery are some of the options available at Ortho Sport & Spine Physicians. We care about your ability to continue physical or sporting pursuits long into retirement. When you start feeling the strain, do not assume your issues are due to age. In many cases, a simple injury can produce extreme symptoms if you don't receive treatment.
Call Ortho Sport & Spine Physicians today to book a consultation. If you are a retired athlete dealing with pain or injuries, we can help get you back on your feet.
Posted on behalf of Ortho Sport & Spine Physicians