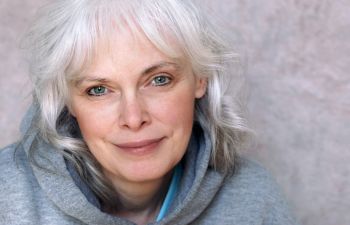 If you're a woman, you are more likely to have something called osteoporosis. If you have osteoporosis it will cause your bones to become weak and brittle. When this happens, a fall can cause a fracture.
According to the Mayo Clinic, "there typically are no symptoms in the early stages of bone loss. But once your bones have been weakened by osteoporosis, you may have signs and symptoms that include:
Back pain, caused by a fracture or collapsed vertebra
Loss of height over time
A stooped posture
A bone fracture that occurs much more easily than expected
In addition to injuries that can occur as a result of osteoporosis, there are instances when it can attack your spine. When this happens it can weaken your vertebrae, which allow compression fractures to occur in your spine. If you are experiencing these small fractures you will have intense back pain and can cause other deformities to occur. If left untreated, you may get a hump in your spine, which can affect height and put pressure on internal organs.
If you have spine compression fractures, kyphoplasty surgery offers you an option to strengthen your vertebrae that have compression fractures. This will reduce your pain and help reduce your chances of getting other symptoms related to it.
Kyphoplasty is a quick and minimally-invasive option to relieve your pain and prevent spine deformities from osteoporosis. If you have been suffering due to pain from a spinal compression fracture, contact Ortho Sport & Spine Physicians today.
Posted on behalf of Ortho Sport & Spine Physicians