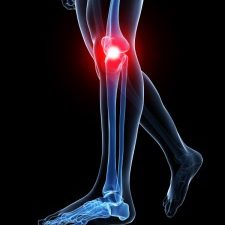 All it takes is one golf swing, one rough tackle, lifting one too many heavy boxes to suffer a painful spinal or joint injury. And that split-second move can lead to days, weeks, even months of pain, discomfort and debilitation.
The next time a spine, joint or ligament injury is threatening to send you to the sidelines of your life, consider Ortho Sport & Spine Physicians and PalinGen SportFlow – a cutting-edge treatment that uses biologically-derived fluid to help your body naturally repair its own damaged tissues and cells.
PalinGen SportFlow is a type of allograft derived from amniotic fluid that works with your body at the site of your injury to repair damaged tissue and encourage new cell growth to help your body get back to its pre-injury state. It can help relieve chronic pain, back pain and joint pain, treat soft tissue defects, and help reduce scarring and inflammation.
The latest technology and treatments like PalinGen SportFlow can also help improve the quality of your life, and help your body's natural healing processes work more quickly, efficiently, and effectively.
Give Ortho Sport & Spine Physicians a call today to learn how our innovative techniques can be used to treat your injury or condition. Our team is eager to answer your questions and get you back to living your best life.
Posted on behalf of Ortho Sport & Spine Physicians