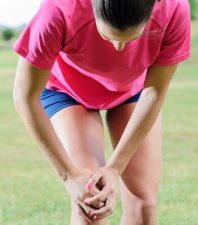 Did you watch the Olympics last month? When the closing ceremony happened we all felt a little sting of sadness. They're just so good! The Olympics are something inspires everyone to work harder, be unified and win!
Did you happen to see the Winter Olympic athlete Mike Schultz compete? He's an incredible Snowboard-Cross and Banked Slalom competitor. What makes him even more remarkable is that he does it all with only one leg.  A snowmobile accident caused him to eventually have to have his left leg above the knee amputated. Mike is an inspiration to us all. His determination through his adversities is admirable.
Did you know that often times individuals who have an amputated limb suffer from something called Phantom Limb Pain? This phantom pain in the missing part of your limb ranges in severity and sensation. Common feelings may include pain in the location of your limb although it is physically no longer there. Pains such as tingling, prickling, numbness, aching, burning, or shooting cramps may occur. You may also experience phantom movements like your toes or fingers are moving, your missing limb is positioned awkwardly or that your missing limb is getting shorter.
Phantom pain typically lessens over time but can be aggravated by fatigue, pressure, weather, stress, infection, swelling or poor blood flow. If you are missing a limb and your phantom limb pain is causing you a great deal of discomfort contact the experts at Ortho Sport & Spine Physicians today. We offer consultations with one of our physicians to get you the limb pain treatment that you need.
Posted on behalf of Ortho Sport & Spine Physicians