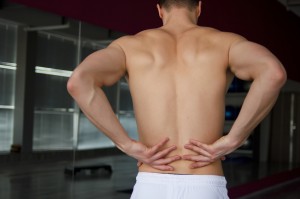 It is estimated that each year in the United States up to twenty percent of patients who undergo spine surgery still have some degree of persistent back or leg pain afterwards. Post Laminectomy Syndrome is the condition that refers to the unsuccessful results of spine surgery by the patient and physician. Spine surgery is done to reduce or eliminate chronic back pain or leg pain due to spinal nerve compression. Post laminectomy syndrome, also known as Failed Back Surgery, can be difficult for patients to live with seeing as how they just went through a major medical procedure hoping to obtain opposite results. At Ortho Sport & Spine Physicians, we offer expert treatment for post laminectomy syndrome. Our experienced team of interventional spine physicians, interventional sport physicians, and orthopedic specialists specialize in providing effective solutions to complex back, spine, and leg problems.
There are a variety of factors that can cause post laminectomy syndrome. Formation of scar tissue, structural changes in the spine that develop above or below the site of a spinal fusion, and recurrent disc herniation are the most common causes, but other factors vary from patient to patient suffering from failed back surgery. A proper diagnosis is imperative for effective treatment of post laminectomy syndrome, and the experienced doctors at Ortho Sport & Spine Physicians are dedicated to applying their knowledge and skill to diagnosing and treating post laminectomy syndrome.
If you are looking for relief from post laminectomy syndrome, or FBSS, contact Ortho Sport & Spine Physicians today to schedule an appointment with the Atlanta failed back surgery syndrome treatment specialists. Our goal is to help you stay active and live your best life.
Posted on behalf of Ortho Sport & Spine Physicians