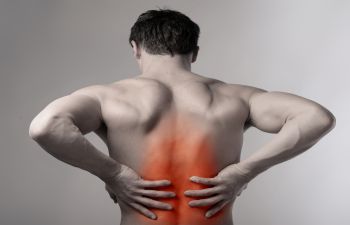 If you suffer from chronic or acute back pain, our experts at Ortho Sport & Spine Physicians can help you get relief. We offer effective, long-term solutions for your back pain using the most advanced and minimally invasive treatments to help you achieve long-term pain relief caused by spine condition and return to an active lifestyle.
If your lifestyle involves a lot of sitting and you experience back pain in addition to all of that sitting it can compromise your quality of life. Have you ever considered that you may use that chair to help you gain strength and achieve an effieicent workout? If you use the different parts of the chair you have a sort of workout bench to facilitate your movements.
Chairs Aren't Just For Sitting
Tapping Your Toes – While facing the front of your chair, alternate elevating your knees and tap your toes on the seat of the chair. Increase the speed as you go and alternate your legs as you go.
Squat Seats – Stand two steps away from the seat of your chair, facing away from the chair. Carefully squat on the seat by lowering your bottom to the seat, then jump back up and do it again!
Chair plank – Place your forearms on the seat of the chair and get into plank position for 45 seconds.
Calf Raise – Standing behind your chair, touch the back seat and rock your weight to your toes and then lower your hips. Begin a pattern of lowering your heels and then going back to your tiptoes.
Ortho Sport & Spine Physicians always counts it an honor to help you stay active and live your best life!
Posted on behalf of Ortho Sport & Spine Physicians