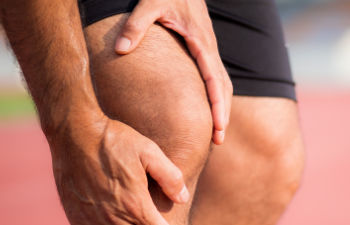 One of the most typical knee injuries is a dislocated kneecap. Most cases of this condition result from a fall or an abrupt knee twist. The kneecap, located at the front of the knee, moves back and forth along a groove in the thigh bone as you bend and straighten your leg.
When the kneecap dislocates, it comes out of this groove, sometimes stretching or tearing the tissues around it as it does. For sure, stabilizing ligaments must tear for the dislocation to occur. Therefore, you must seek medical attention even if you can pop the kneecap back into place yourself.
Monitoring Post-Treatment Results
At Ortho Sport & Spine Physicians, we address partial and complex knee dislocations, including kneecap and ligament injuries. We will also monitor your recovery with follow-up appointments to ensure a successful outcome.
Our skilled surgeons can rebuild the knee and mend cartilage, ligament and bone damage. They use arthroscopic or minimally invasive methods whenever possible to speed recovery and reduce scarring. Then, our sports medicine experts will give you instructions and tools to help you get better quickly.
Guidelines for a Successful Knee Dislocation Recovery
You can minimize swelling in the early days by elevating the affected leg when seated and applying ice to the knee every few hours for ten to fifteen minutes.
Your physiotherapist will give you a set of exercises to do at home to help you get your mobility back and strengthen the muscles that hold your kneecap in place. Do them as instructed. As soon as you can move your leg, take off the splint to do these exercises.
It takes six to eight weeks for a dislocated kneecap to heal completely, though it may take longer to resume sports or other vigorous activity.
Paracetamol or ibuprofen may be necessary for pain relief. Do not hesitate to call us Ortho Sport & Spine Physicians if discomfort persists.
Knee Dislocation Treatment Experts in Atlanta
We aim to help every patient who has suffered a knee dislocation regain comfortable mobility and complete function. Contact our office right away if you or a loved one has dislocated their knee or if you want to learn more about our treatment options.
Posted on behalf of Ortho Sport & Spine Physicians