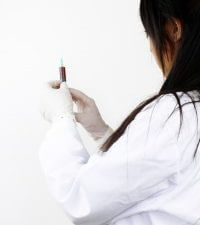 Sacroiliac joint injections are used to treat sacroiliac joint dysfunction. The sacroiliac joints lie on either side of the spine and connect the sacrum (the triangular bone at the base of the spine) with the pelvis (iliac crest). The term sacroiliac joints comes from both the sacrum (sacro) and pelvis (iliac). Joint inflammation or dysfunction in this area can cause terrible pain and sciatica symptoms. At Ortho Sport & Spine Physicians, we are pleased to offer sacroiliac joint injections for lower back and leg pain. Sacroiliac injections are an advanced interventional treatment that can be used to both diagnose and treat sacroiliac joint dysfunction.
Ortho Sport & Spine Physicians features a team of dual board certified interventional spine physicians and orthopedic specialists that specialize in finding minimally invasive solutions to chronic back pain. Symptoms of sacroiliac joint pain are similar to sciatica, with low back pain, pain in the buttocks, and/or radiating pain down the leg. As with any condition, symptoms vary from patient to patient. Sacroiliac joint injections are used to diagnose the source of the pain in order to determine if the sacroiliac joints are the source of the problem. If they are determined to be, injections into the sacroiliac joints can be used. This process involves injecting the joints with an anesthetic; if this provides immediate pain relief, a steroid injection can be used to reduce the inflammation and product longer lasting relief. The interventional spine physicians at Ortho Sport & Spine Physicians are highly experienced in administering sacroiliac injections to help patients find relief from their symptoms.
At Ortho Sport & Spine Physicians, we are committed to helping patients stay active so that they can live their best lives. If you are suffering from lower back, buttocks, or leg pain please contact us today. We provide diagnosis and treatment for sacroiliac joint pain in order to help patients live better.
Posted on behalf of Ortho Sport & Spine Physicians