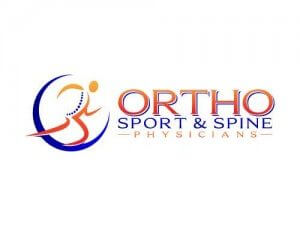 Sam Bradford had great success in his college days as a Sooner, as his accolades would reflect his success. In 2008, Bradford was nominated for the Heisman trophy alongside Graham Harrell, Tim Tebow, Shonn Greene, and Colt McCoy. Not to mention the Sammy Baugh Trophy, the Davey O'Brien Award, and many more. Even after Oklahoma's defeat in the 2009 BCS National Championship, Bradford's talent generated rumors of a Number 1 draft pick in the 2010 NFL Draft. Bradford never finished his final year of college and instead went pro and was drafted by the St. Louis Rams.
Bradford had a hard time keeping his own during the 2011 season due to lower body injuries, and his team suffered for it with a 2-14 record. 2013 seemed promising, as Bradford started pulling the team around. But in week 7, he suffered a torn ACL during the Rams game against the Carolina Panthers. After surgeries and months of rehabilitation, Bradford seemed ready to lead the Rams to an NFC West title. But after making a full recovery following his 2013 season, Bradford fell to the ground clutching his knee after an attempted sack by Bryant Armonty (95). It has now been confirmed that Bradford tore his left knee ACL for the second time.
Should Sam Bradford Retire?
Sources say it's too soon to be thinking about his future with the Rams. One ACL tear can be detrimental to a players longevity with a team, and two tears could spell disaster. With his $50 million signing bonus and over $25 million gained throughout his years with Rams, one wonders if this is a good time for Sam to end his NFL journey?
What Is An ACL?
So what really is an ACL, and why are torn ACL's so common amongst athletes? The ACL is a tiny tendon that runs diagonally through the knee, and primarily is responsible for maintaining stability within the joint. A person does not necessarily need to repair their ACL, but opting out of the surgery would hinder someone from playing sports. Athletes who play high impact sports are at a greater risk of a tear, but an ACL tear can happen to anyone. Recovering from an ACL tear is never quick. Usually a patient must go through months of physical therapy to recondition the knee, and after 6 months the player may return to sports, but with caution. Surgeons are currently using the most minimally invasive procedure possible, but are still looking for ways to improve patient recovery and care. If you here a "pop" after injuring your knee and experience swelling, pain, and instability, visit a trusted Orthopedic Surgeon right away to catch the injury before it becomes a permanent problem.
Posted on behalf of Ortho Sport & Spine Physicians