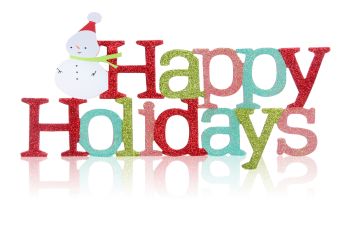 How in the world does Santa do it? He carries gifts for everyone all around the world in a single night. He carries that heavy white bag draped over one shoulder while leaning over under the hefty load of toys and treats! It's a backbreaking job, we're certain.
Do you have a job that requires a strong back as well? Do friends and family exclaim, "We don't know how you do it!" when they know of the physical requirements of your job? If so, we know you might be experiencing some sort of back pain related to your workplace as well!
If you experience a work related injury it's time to get help. Ortho Sport & Spine Physicians specializes in providing expert rehabilitation care for you. Using a collaborative approach, we work to rehabilitate our patients with chiropractors and other ancillary service providers. You can depend on a great outcome due to the continuity of care that we hold to and value.
After we evaluate the cause of your back pain we will create a plan for treatment that will be tailored to your specific goals, which usually are focused on getting you back to work safely and with little to no pain.
If you are in need of work related injury rehabilitation contact our Atlanta Work Related Injury Rehabilitation Specialists. We are happy to serve you so you can recover from your injuries and get back to work and enjoy your active life.
Posted on behalf of Ortho Sport & Spine Physicians