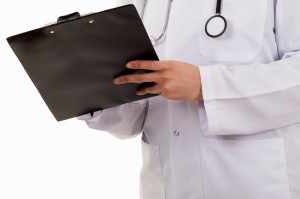 Holding up your head. Connecting all the major regions of your body. Helping your body communicate correct information to your brain. Protecting your nervous system. Anchoring your limbs.
These are just some of the critical functions your spine performs, and opting for surgery on it can be a big (and scary) decision. Do you need a second opinion?
If a recommendation for spinal surgery leaves you feeling uneasy, or the surgeon who recommended it isn't answering your questions to a level that makes you feel comfortable, considering reaching out for a second opinion.
The highly qualified team at Ortho Sport and Spine Physicians makes it a priority to engage our patients fully in the decision to undergo spine surgery and is happy to provide a professional second opinion that you can trust. We take special care to complete a thorough medical history and physical evaluation, as well as go over all of our available treatment options to help you decide which one may be right for your specific condition. Our team makes sure each patient knows that we're available to answer any questions they have regarding the procedure – including any and all risks involved.
It can be a little overwhelming to seek a second opinion regarding your spine surgery, but it also makes you a more empowered patient. Please contact us today to schedule a second opinion appointment. We look forward to helping you get back on your feet.
Posted on behalf of Ortho Sport & Spine Physicians