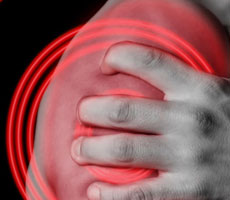 One Of The Most Common Causes For Rotator Cuff Damage
If you are suffering from rotator cuff damage, there is a good chance it is due to something called shoulder impingement. If you're wondering what that is, it also one of the most common causes of your shoulder pain. You may also hear it referred to as impingement syndrome or swimmer's shoulder.
Baseball players, swimmers and softball players are common athletes who tend to get shoulder impingement due to the use high level of use of their shoulders. Construction workers, people who move boxes and painters also tend to experience shoulder impingement. This repeated use and motion makes your tendons in your shoulder swell. This causes them to "catch" on your upper shoulder bone.
You can usually tell if you have shoulder impingement pretty easily. If you lift your arm overhead and backward and experience pain you may have it. Other symptoms of shoulder impingement may include minor, but constant pain in your shoulder. You also may have pain in the side of your arm that extends from the front of your shoulder to the side of your arm. Your pain may increase at night and you also may experience shoulder or arm weakness along with these other symptoms.
Shoulder impingement is just one reason you may have rotator cuff damage. Repetitive stress, lack of blood supply and bone spurs are all age-related factors that contribute to a rotator cuff tear as well. Contact Ortho Sport & Spine Physicians today to schedule a consultation with an experienced shoulder surgeon who can help you return to your daily activities or chosen sport without pain or discomfort.
Posted on behalf of Ortho Sport & Spine Physicians