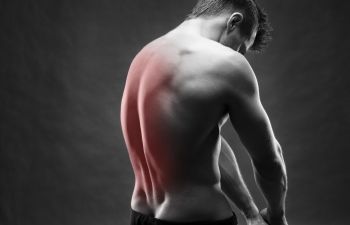 Spinal cord stimulation therapy is used by our experts at Ortho Sport & Spine Physicians to treat chronic back pain. We are an interventional spine, sport and orthopedic practice featuring a team of double board certified interventional spine physicians and orthopedic specialists.
There are times when spinal cord stimulation is necessary. This procedure uses an electric current to treat your chronic pain by implanting a pulse-generating device under your skin in the abdomen. The pulses generated interfere with the nerve impulses that cause you pain. It is a minimally invasive treatment that is typically performed as an outpatient procedure using local anesthetic and a sedative.
Spinal cord stimulator implants were first used to treat pain in 1967 to give mild electrical stimulation to nerves along the spinal column. This stimulation's purpose is to modify the nerve activity to minimize your sensation of pain reaching your brain. It entered routine use in the 1980s. Advances in spinal cord stimulation enabled a more tailored therapy to each patient's needs. In 1989, Spinal Cord Stimulation was approved by the Food and Drug Administration.
Spinal cord stimulation has benefited many patients for decades and has been beneficial for an increasing number of conditions such as Failed Back Surgery Syndrome, Chronic Regional Pain Syndrome and lower back pain.
Contact our highly experienced physicians at Ortho Sport & Spine Physicians to see if you are a good candidate for spinal cord stimulation therapy. We look forward to helping you stay active and live your best life.
Posted on behalf of Ortho Sport & Spine Physicians