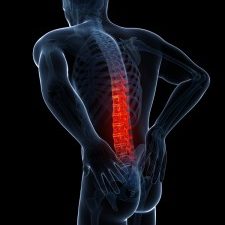 Chronic back pain can be a debilitating condition for many people. Back pain can affect every movement that a person makes while awake and sleeping. People often feel unrested because of the lack of quality of sleep, and they are unable to participate in many activities that they enjoy with family and friends because of their constant pain and discomfort. At Ortho Sport & Spine Physicians, we are dedicated to helping our patients find relief from their pain so that they can stay active and live their best lives. Ortho Sport & Spine Physicians is pleased to offer expert spinal cord stimulation therapy for the treatment of chronic back pain. We are an interventional spine, sport, and orthopedic practice featuring a team of double board certified interventional spine physicians and orthopedic specialists.
Spinal cord stimulation is a treatment option for patients with chronic back pain who have not found pain relief from other treatments. This treatment uses neurostimulation to apply an electrical current to the source of the pain. This creates an agreeable sensation that blocks the brain's ability to sense the pain that was previously experienced. Because all people have different tolerances of pain and their experiences with spinal cord stimulation will change and improve, stimulation can be adjusted as necessary. This type of therapy has been shown to be effective for Failed Back Surgery Syndrome, Complex Regional Pain Syndrome, Causalgia, Arachnoiditis, and Peripheral Neuropathy. The specialists at Ortho Sport & Spine Physicians are highly experienced using this therapy to help patients find the relief they need.
For more information about Spinal Cord Stimulation and to schedule an appointment, please contact Ortho Sport & Spine Physicians. We are dedicated to helping you find relief so that you can life your best life.
Posted on behalf of Ortho Sport & Spine Physicians