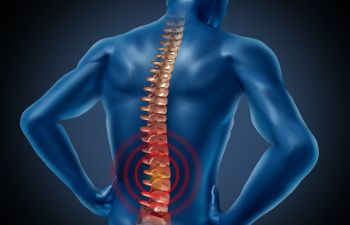 Back and neck injuries can be debilitating and life-altering, and all are challenging to treat. Although you may have the same type of injury as another person, no two injuries are exactly alike, and there is no one-size-fits-all approach to treatment. This is especially true when it comes to surgery. Surgical intervention is not a simple matter.
Regardless of how "routine" a surgery may be, all surgery carries risk, and should be viewed as an option only when other rehabilitation modalities have failed. Prior to agreeing to spine surgery, seeking a second opinion is always in your best interest. This is especially true if you have lingering doubts that you may have missed out on effective non-surgical treatments, or if your test results are inconclusive.
Why You Should Get a Second Opinion Before Spine Surgery
All clinics, specialists and surgeons have preferences when it comes to injury treatment. Where one may have great success with a specific surgical intervention, another may have greater experience with a particular rehabilitation program that allows for a lower incidence of surgery. If you are not sure that you have exhausted all your non-surgical options, or if you are not comfortable with the suggested type of surgery, you should seek a second opinion.
A physician or surgeon should have no problem with you seeking another opinion regarding your treatment plan. Part of managing your injury is being an advocate for your own health, and it is your right to ensure all treatments are explored, especially if surgery is something you wish to avoid. There is nothing wrong with wanting to be completely informed about your final decision, and your surgeon should be willing to support your desire to be fully confident that surgery is the best solution.
Explore Less Invasive Techniques for Faster Recovery
If surgery is the best option, one of the leading techniques is endoscopic spine surgery. Using small incisions, tiny cameras and specialized instruments, it is one of the most advanced methods of spine surgery available today. As a minimally invasive procedure, you have much less recovery time and fewer complications. Endoscopic spine surgery offers long-term results in a shorter time frame.
For a second opinion on spine surgery, contact Ortho Sport & Spine Physicians today and schedule a consultation with our back injury specialists.
Posted on behalf of Ortho Sport & Spine Physicians