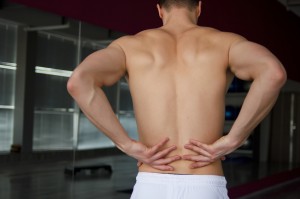 You might be wondering what stress – the kind that can come from work pressures, a full schedule, and a mile-long to-do list – has to do with an injury or spinal condition. But the fact is, stress affects nearly all systems in the body, including the ones responsible for recovery from pain, accident, or injury.
Stress and pain work together to perpetuate a cycle that interferes with healing. Scientists and researchers aren't positive about what causes this stress-pain connection, but they do know that people under constant stress tend to feel pain more acutely, and that experiencing that pain causes the sufferer to put their body under more stress. The brain also perceives pain differently when the body and mind are stressed – making pain feel more intense.
Stress creates added tension in the muscles, too, which can make recovery from injury more difficult.
In terms of the immune system – your body's first line of defense – stress is definitely an enemy. Stress keeps your body in a constant state of fight or flight, sending out signals to your body to release stress hormones like cortisol. This can be a good thing if you're in danger, but if you're in the middle of injury recovery, this can depress your immune system, trigger body inflammation and pain, and add time to the recovery process.
To make sure you're getting the most out of your treatment at Ortho Sport & Spine Physicians, make sure you're working to keep your stress levels under control. This can mean journaling, trying yoga, taking a walk after a long day, indulging in a bath – whatever feels best for you.
For more information about recovery from injury, give us a call today.
Posted on behalf of Ortho Sport & Spine Physicians