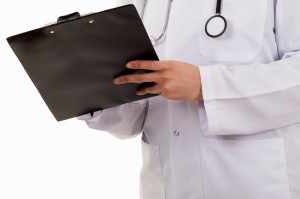 Have you heard the latest news? This month, and for the first time ever, officials at the Centers for Disease Control and Prevention in Atlanta issued guidelines for primary care physicians urging them to avoid prescribing opiates such as Vicodin and OxyContin for chronic pain conditions.
Here at Ortho Sport& Spine Physicians, we couldn't agree more, and here's why:
Opiates are as addictive as heroin, and even after patients get well, the risk for misuse is high. Not to mention, according to CDC director, Thomas Friedan, they're ineffective at controlling chronic pain.
Prolonged use of these types of drugs messes with the body's ability to produce its own type of natural painkiller – endorphins.
Some studies have found that chronic use of narcotic pain medication can lower men's testosterone levels by up to 50% and reduce sperm count.
Prescription painkillers can increase your risk for depression by over 50% if taken for longer than 180 days.
There are many other more effective ways to manage your injury or condition. The team at Ortho Sport & Spine Physicians is happy to work with you to craft a treatment program that safe, effective, customized and aimed at getting your back to living your best life.
Give us a call today!
Posted on behalf of Ortho Sport & Spine Physicians