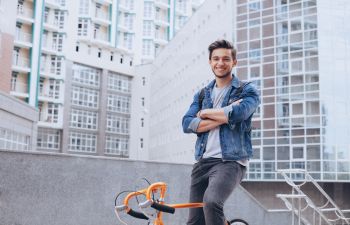 A sports medicine specialist is interested in every area of your health and performance. From proactive preventive measures to treatment and support through injuries, a rehabilitation team is always at your side. The ultimate goal is to help you achieve your potential while avoiding potentially career-ending injuries.
At Ortho Sport & Spine Physicians, we are focused on providing comprehensive care for our patients. Although sports medicine is usually associated with the treatment of athletes, the methodologies used can work for regular patients. We can treat a range of spine and joint injuries, support you through recovery and provide education on issues such as strength building.
Sports Medicine Benefits
For athletes, a sports injury may require a long period of rehabilitation. We understand that time away from doing the thing you love will be difficult and frustrating. Throughout your journey with Ortho Sport & Spine Physicians, our team will provide all the support you need to get back to competing in the quickest time possible.
Sports medicine doctors, surgeons and physical therapists have an intimate knowledge of sports injuries and related conditions. Building up your strength and restoring range of movement is an essential aspect of treatment. Ensuring that you heal in a way that does not diminish performance is also an area of concern for specialists.
Preventive Sports Medicine
When an athlete comes to Ortho Sport & Spine Physicians with an injury, we want to do such a good job that we never see that patient again. Sports injuries tend to recur, or chronic conditions develop due to complications. In many cases, further injury is preventable with the right advice and guidance from our passionate team.
Nutrition is intricately linked to the health and performance of athletes. Bad eating habits can lead to loss of bone density, or the development of osteoarthritis. The team at Ortho Sport & Spine Physicians can identify many of the symptoms associated with unhealthy diet and provide advice on how to improve nutritional intake.
To find out more about the benefits of treatment from a sports medicine specialist in the Metro Atlanta and Savannah areas, call Ortho Sport & Spine Physicians to book an appointment.
Posted on behalf of Ortho Sport & Spine Physicians