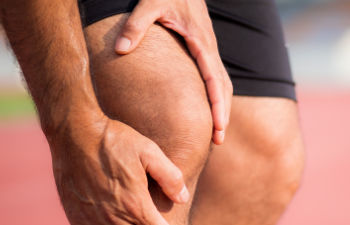 The New Year is just moments away. New Year's resolutions are about to be made, and if you are a player, you probably are one of the millions who resolve to exercise more and lose that extra weight. Good for you. Before you get started, there are a few things you need to know.
Get the Okay
There is a reason exercise programs have the disclaimer, "Check with your doctor before starting a new exercise program." Especially if you are out of shape and heavier than you should be, getting the go-ahead from your physician is important.
Your doctor will advise you on the amount of exercise you can safely handle. If you have not been active for a while, your doctor will most likely caution you to start slow and build up to a more intensive workout. The saying "no pain-no gain" does not necessarily apply in all situations. Starting an exercise routine without taking certain precautions can lead to various types of injuries that could set you back before you even get started.
Know Your Limits
Making a commitment to exercise is good. At the same time, you need to know your limits. Working muscles that are not used to strenuous exercise could lead to strains and sprains. Warming up, proper form for each exercise, knowing when to quit and cooling down properly will ensure that you have a productive and safe workout.
Without proper care, even walking can cause injury. For example, over-striding while walking can cause shin splints. When your lead foot is extended too far forward, extra stress is put on your legs. As a result, inflammation of the muscles, tendons and bone tissue causes pain. Slowly building up your endurance allows your body time to make the adjustments it needs to make.
Ortho Sport & Spine Physicians helps all levels of athletes and enthusiasts heal from injuries. When you need help for your sports-related injury, contact us. We are among Atlanta's leaders in cutting edge spine and joint care. Call today to schedule your appointment.
Posted on behalf of Ortho Sport & Spine Physicians