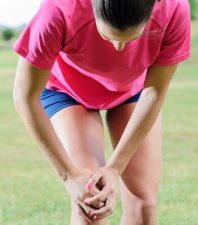 June and July have been exciting months for soccer fans. Atlanta already hosts our amazing Atlanta United FC. Everyone's favorite midfielder, Miguel Almiron, with his big smile and powerful moves keep us coming back to watch more. And now the World Cup is in full swing in the month of July. If you're a soccer fan, this is a time when you stick close to your television and stats to see who will be the final victor on the world stage. Soccer is a great sport, but it can also be associated with specific injuries to its athletes.
Common Soccer Injuries
Ankle Sprain
Achilles Tendonitis
Groin Pull
Muscle Cramps
Concussion
Hamstring Pull, Tear, or Strain
Plantar Fasciitis
Pulled or Strained Calf Muscle
Stress Fractures
Shin Splints
ACL or MCL injuries
Torn Knee Cartilage
Soccer injuries occur due to overuse or acute injury. An overuse injury usually occurs due to stress on your muscles, joints and soft tissue over a longer period of time. Acute injuries are attributed to a sudden impact or force.
In order to prevent common soccer injuries there are some important steps you can take.
Take time to warm up before playing.
Wear protective equipment when appropriate.
Play using proper technique and play according to soccer guidelines.
Take time to cool down.
Remain hydrated.
If you do become injured due to playing soccer or any other sport, there is good news for you. Ortho Sport & Spine Physicians is passionate about getting you back on the field. We treat athletes of all ages and skill levels. We'd like to invite you to visit our facility and meet our caring physicians and staff so you can experience the Ortho Sport & Spine Physicians difference.
Posted on behalf of Ortho Sport & Spine Physicians